Times
Monday
Tuesday
Wednesday
Thursday
Friday
Saturday
3.30-4.00pm
Private Tuition - Singing or Acting
Private Tuition - Singing or Acting
Private Tuition - Singing or Acting
Private Tuition - Singing or Acting
Private Tuition - Singing or Acting
9.00-9.30am Private Tuition - Singing or Acting
4.00-5.00pm
Act Up Foundation Class (8-10yrs)
Private Tuition - Singing or Acting
Act Up Advanced (14-16yrs)
Musical Theatre Foundation Class (8-11yrs)
Act Up for Boys (7-10yrs)
9.30-10.30am Teen Acting Intensive (14-17yrs)
5.00-6.00pm
Note * Time 5.00-5.45pm
Sing Out Loud Foundation Class (8-10yrs) *Time 5.00-5.45pm
Private Tuition - Singing or Acting
Act Up Intermediate (11-13yrs)
Musical Theatre Intermediate Class (12-14yrs)
Film Making Foundation Class (8-11yrs)
10.30-11.30am Musical Theatre Foundation Class (8-11yrs)
5.30-6.15pm
--
Private Tuition - Singing or Acting
--
Private Tuition - Singing or Acting
--
11:30am-12:30pm Musical Theatre Intermediate Class (12-14yrs)
--
--
--
--
--
--
12.30-1.30pm Act Up Foundation (7-10yrs)
--
--
--
--
--
--
1.30-3pm Create a Short Film! (9-19yrs)
| Times | Monday | Wednesday | Friday | Saturday (note times) |
| --- | --- | --- | --- | --- |
| 4.00-5.00pm | Act Up Foundation Class (8-10yrs) | Act Up Advanced (14-16yrs) | Act Up for Boys (7-10yrs) | 9.30-10.30am Teen Acting Intensive (14-17yrs) |
| 5.00-6.00pm | - | Act Up Intermediate (11-13yrs) | Film Making Foundation Class (8-11yrs) | 12.30-1.30pm Act Up Foundation Class (8-10yrs) |
Times
Monday
5.00-6.00pm
Note * Time 5.00-5.45pm
Sing Out Loud Foundation Class (8-10yrs) *Time 5.00-5.45pm
| Times | Thursday | Saturday (note times) |
| --- | --- | --- |
| 10.30-11.30am | - | 10.30-11.30am Musical Theatre Foundation Class (8-11yrs) |
| 4.00-5.00pm | Musical Theatre Foundation Class (8-11yrs) | 11.30am-12.30pm Musical Theatre Intermediate Class (8-11yrs) |
| 5.00-6.00pm | Musical Theatre Intermediate Class (12-14yrs) | - |
Private Tuition – Acting or Singing

| Times | Monday | Tuesday | Wednesday | Thursday | Friday | Saturday (AM) |
| --- | --- | --- | --- | --- | --- | --- |
| 3.30-4.00pm | Private Tuition | Private Tuition | Private Tuition | Private Tuition | Private Tuition | 9.00-9.30am Private Tuition |
| 4.00-5.00pm | - | Private Tuition | - | - | - | - |
| 5.00-6.00pm | - | Private Tuition | - | - | - | - |
| 5.30-6.15pm | - | Private Tuition | - | Private Tuition | - | - |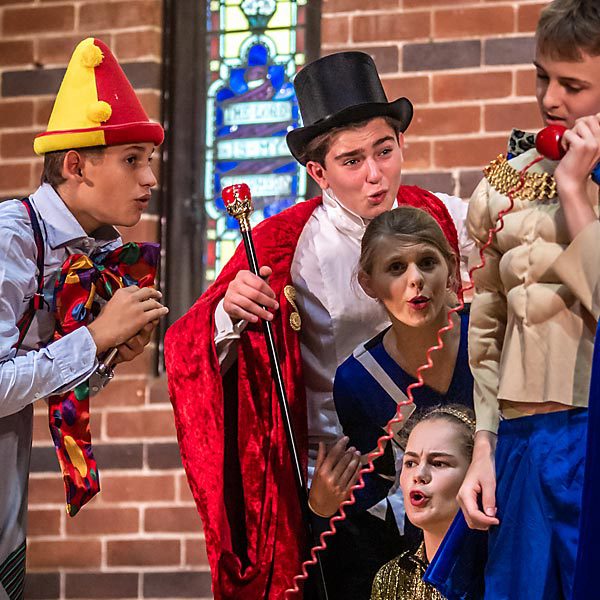 | Times | Monday | Tuesday | Wednesday | Thursday | Friday | Saturday |
| --- | --- | --- | --- | --- | --- | --- |
| 4.00-5.00pm | Act Up Foundation OPEN CLASS (7-9yrs) | Sing Out Loud Foundation (7-9yrs) | Act Up Intermediate (10-12yrs) | Musical Theatre Foundation (8-11yrs) | Act Up Foundation for Boys (7-11yrs) | 9.30-10.30am Musical Theatre Foundation (8-11yrs) |
| 5.00-6.00pm | Act Up Intermediate (10-12yrs) | Sing Out Loud Intermediate (10-12yrs) | Act Up Advanced (13-16yrs) | Musical Theatre Intermediate (12-14yrs) | Act Up Intermediate for Boys (12-14yrs) | 10.30-11.30am Musical Theatre Intermediate (12-14yrs) |
| 6.00-7.00pm | Screen Acting Intermediate (10-12yrs) | Sing Out Loud Advanced - (12-14yrs) | Act Up For Teens Intensive - AUDITION ONLY (13-16yrs) | Musical Theatre Advanced - (14-16yrs) | -- | 11.30am-12.30pm Act Up Foundation OPEN CLASS (7-9yrs) |
| 7.00-8.00pm | -- | -- | Speak With Confidence! (For Adults) | Sing It! (Adult Choir) | -- | 12.30-1.30pm Act Up Advanced (13-16yrs) |
| -- | -- | -- | -- | -- | -- | 2.00-3.00pm Screen Acting Advanced (13-16yrs) |
| -- | -- | -- | -- | -- | -- | 3.00-4.00pm Make A Short Film (13-16yrs) |
| Times | Monday | Wednesday | Friday | Saturday (note times) |
| --- | --- | --- | --- | --- |
| 4.00-5.00pm | Act Up Foundation - OPEN CLASS (7-9yrs) | Act Up Intermediate (10-12yrs) | Act Up Foundation for Boys (7-11yrs) | 11.30am-12.30pm Act Up Foundation OPEN CLASS (7-9yrs) |
| 5.00-6.00pm | Act Up Intermediate (10-12yrs) | Act Up Advanced (13-16yrs) | Act Up Intermediate For Boys (12-14yrs) | 12.30-1.30pm Act Up Advanced (13-16yrs) |
| 6.00-7:00pm | Screen Acting Intermediate (10-12yrs) | Act Up For Teens Intensive - AUDITION ONLY (13-16yrs) | -- | 2.00-3.00pm Screen Acting Advanced (13-16yrs) |
| 7.00-8:00pm | -- | Speak with Confidence For Adults | -- | 3.00-4.00pm Make a Short Film (13-16yrs) |
| Times | Tuesday | Thursday |
| --- | --- | --- |
| 4.00-5.00pm | Sing Out Loud Foundation (7-9yrs) | -- |
| 5.00-6.00pm | Sing Out Loud Intermediate (10-12yrs) | -- |
| 6.00-7.00pm | Sing Out Loud Advanced (12-14yrs) | Sing it! Adult Choir |
| Times | Thursday | Saturday (note times) |
| --- | --- | --- |
| 4.00-5.00pm | Musical Theatre Foundation (8-11yrs) | 9:30-10:30am Musical Theatre Foundation (8-11yrs) |
| 5.00-6.00pm | Musical Theatre Intermediate (12-14yrs) | 10.30am-11.30am Musical Theatre Intermediate (12-14yrs) |
| 6.00-7.00pm | Musical Theatre Advanced (14-16yrs) | -- |
Private Tuition – Singing or Acting
Monday
Tuesday
Wednesday
Thursday
Friday
Saturday
Private Tuition
3:30-4pm
Private Tuition
4:00-4:45pm
Private Tuition
4:00-4:30pm
Private Tuition
3:30-4pm
Private Tuition
4:00-4:30pm
Private Tuition
9.45-10.15am
Private Tuition
4:00-4:40pm
Private Tuition
4:45-5:15pm
Private Tuition
4:30-5:00pm
Private Tuition
4:00-4:30pm
Private Tuition
4:30-5:00pm
Private Tuition
10:15-10:45am
Private Tuition
4:30-5:00pm
Private Tuition
5:15-5:45pm
Private Tuition
5:00-5:30pm
Private Tuition
4:30-5:00pm
Private Tuition
5:00-5:30pm
Private Tuition
10:45-11:15am
Private Tuition
5:00-5:30pm
Private Tuition
5:45-6:30pm
Private Tuition
5:30-6:00pm
Private Tuition
5:15-5:45pm
Private Tuition
5:30-6:00pm
Private Tuition
11:15-11:45am
Private Tuition
5:45-6:30pm
--
Private Tuition
6:00-6:45pm
Private Tuition
5:45-6:30pm
--
Private Tuition
11:45-12:15pm
--
--
--
--
--
Private Tuition
1:00-1:45pm
--
--
--
--
--
Private Tuition
1:45-2:15pm
--
--
--
--
--
Private Tuition
2:25-2:45pm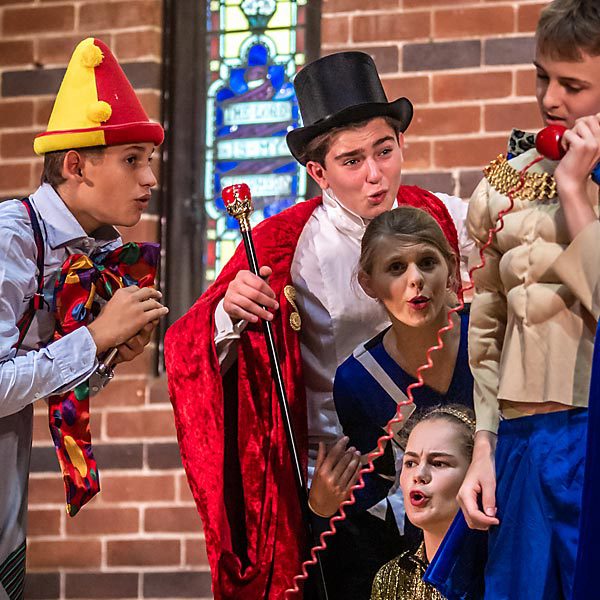 Sing Out Loud Classes will develop and hone vocal technique, performance and confidence whilst singing songs from a range of genres, appropriate to age and capability.
Act Up Classes will look at fundamentals in acting training including Voice Production, Physicality, Improvisation, Characterisation and Scene Work
Advanced Acting Classes will look at Shakespeare texts plus Australian and European Drama for competition level
Musical Theatre Classes will look at Classical through to Modern Musical theatre songs and scripts for Competition level.
Teen Acting Intensive Class will delve into Shakespeares' texts and deeply explore the characters of his plays  through his language. A range of scenes and monologues will be selected for Competition Level.
All 1 hr Classes 
$40+gst per class
All classes are paid per semester
Create a Short Film! 1.5hr Classes
$50+gst per class
All classes are paid per semester
All 45min Classes
$37+gst per class
All classes are paid per semester
Private Tuition
$80+gst 30mins
$95+gst 45mins
$110+gst 60mins
All private tuition is paid per term